Having a
friend has
never meant
so much to
Beryl!
0161 942 9465
CARING FOR AN AGEING COMMUNITY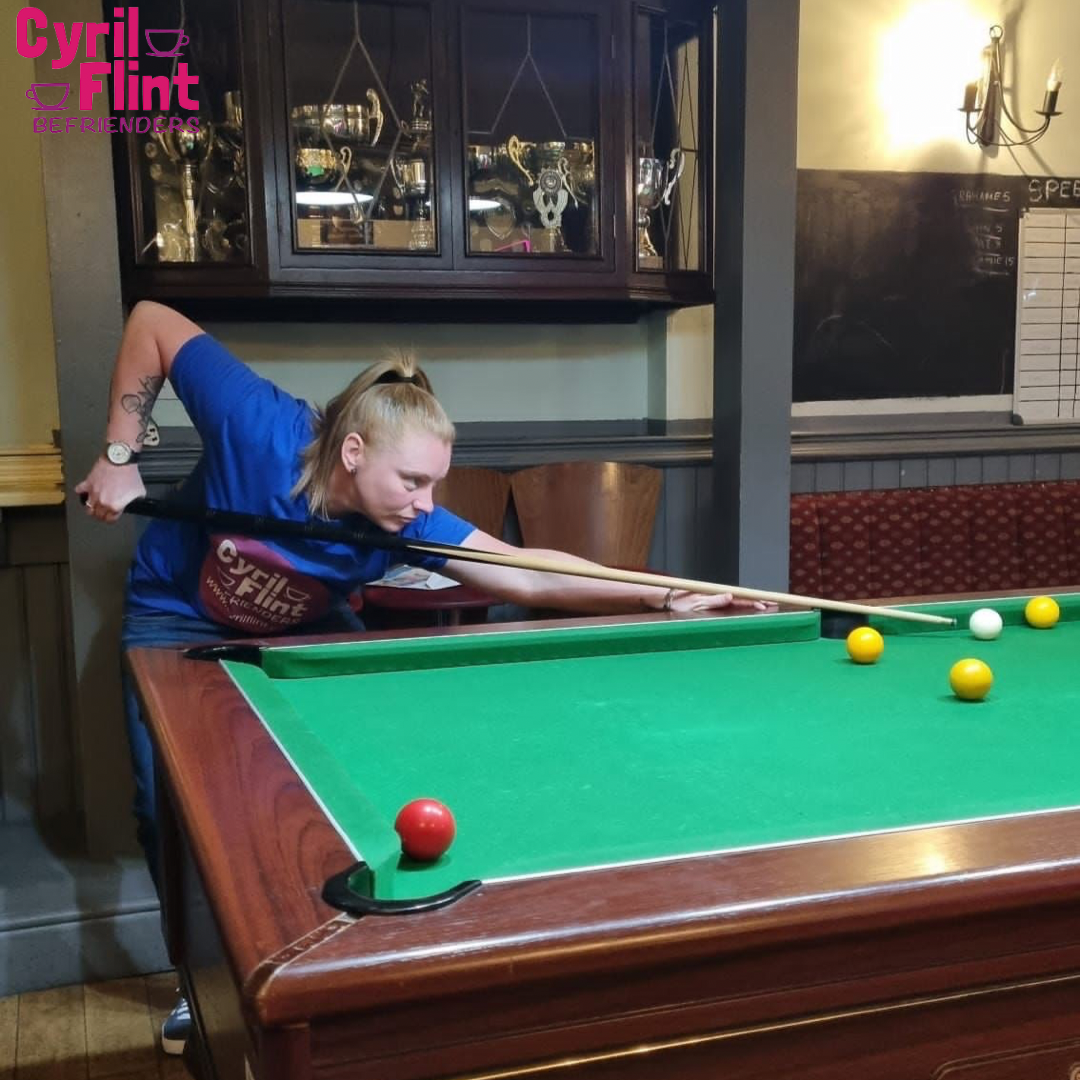 Zoe supports Cyril with – RACK EM'UP
With massive thanks to Zoe, a brilliant supporter of Cyril Flint Befrienders, for her generous fundraising event 'Rack Em' Up for Cyril'.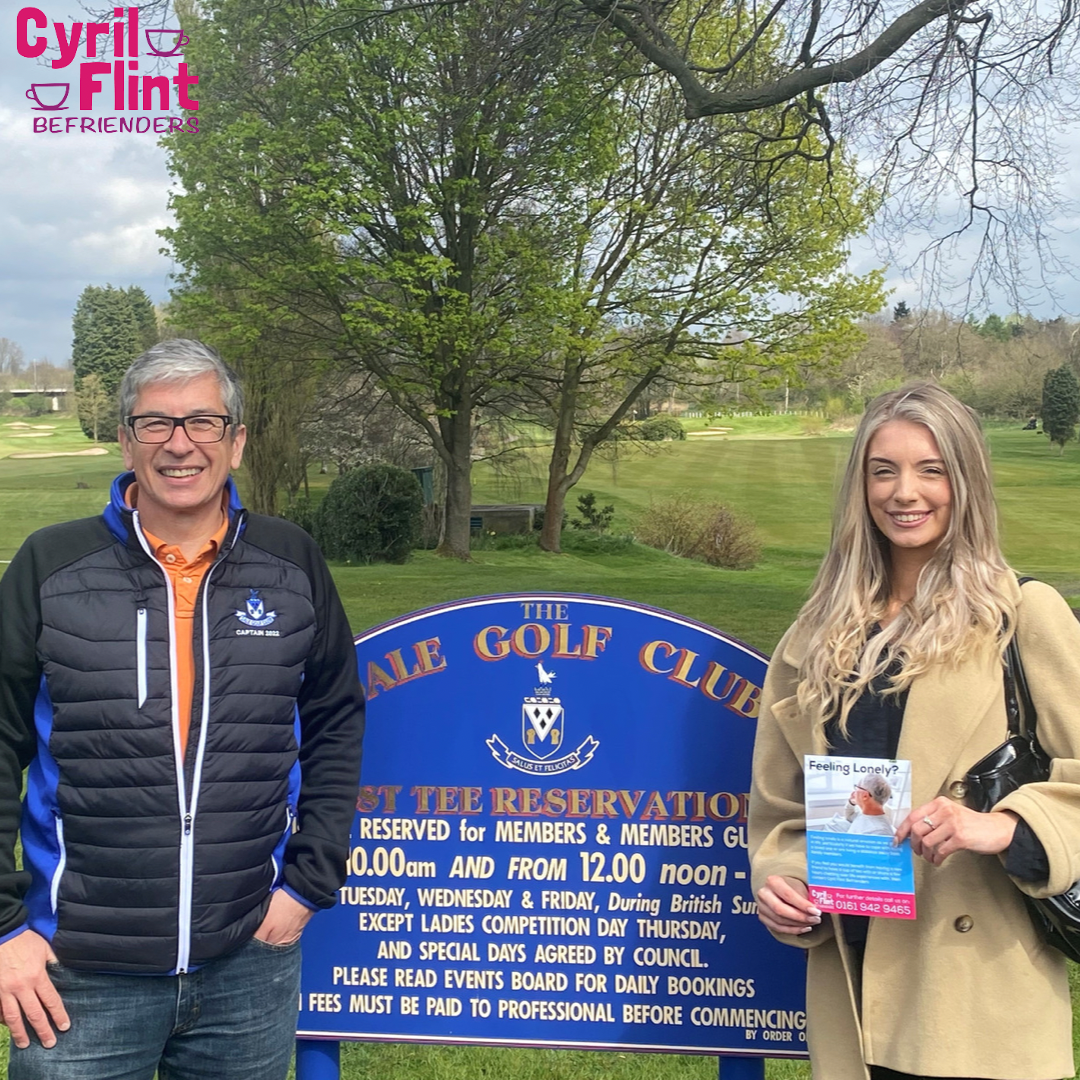 Thanks to Andy at Sale Golf Club
This year Sale Golf Club are donating all their fundraising to two charities at the end of the year, Andy, the captain has selected Cyril Flint as his charity of the year.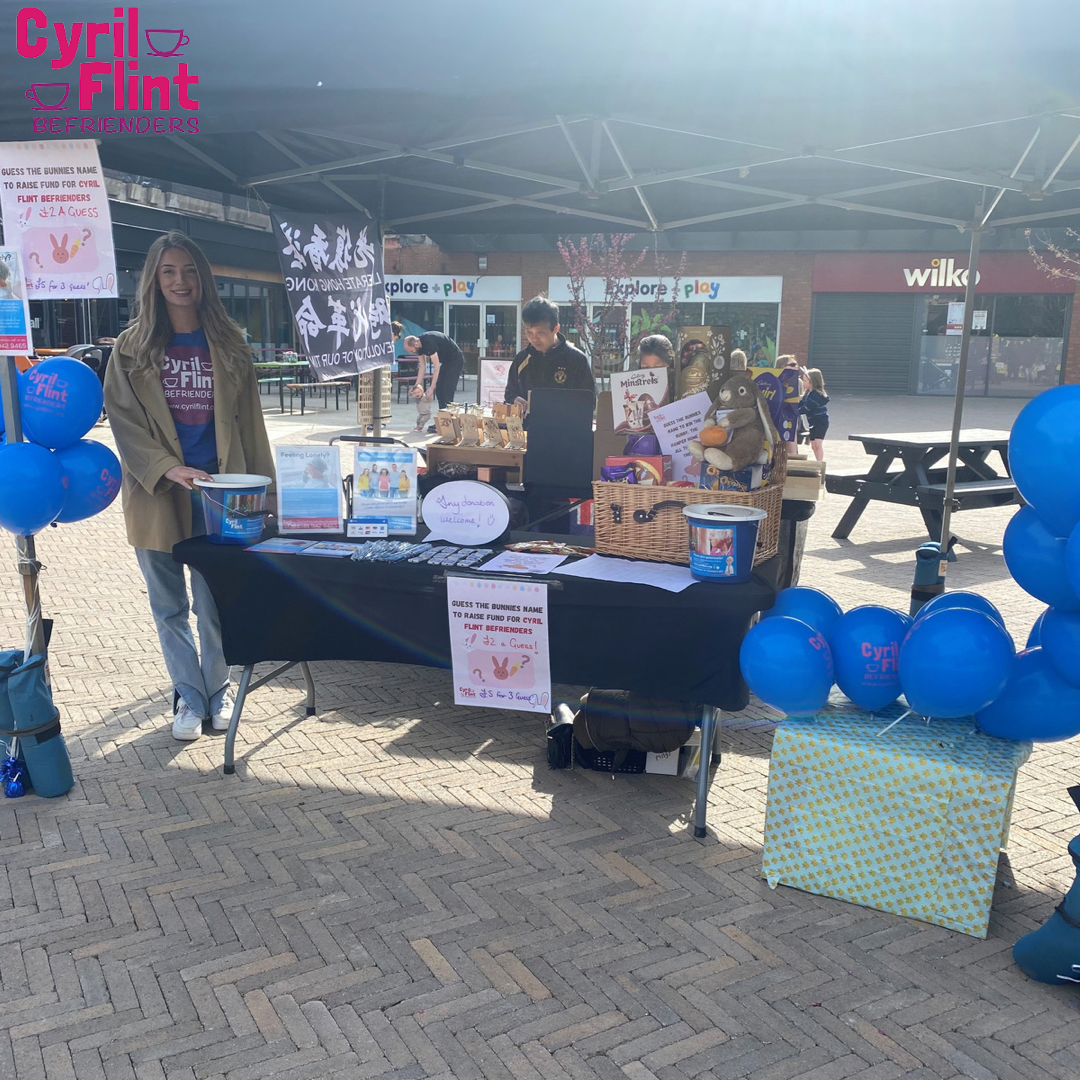 Easter Raffle – Makers Market
A day at Sale Markets Market to create awareness of the Cyril Flint Charity, followed by a 'Guess the Bunny's name' with a lucky person winning the contents of the Easter hamper raffle!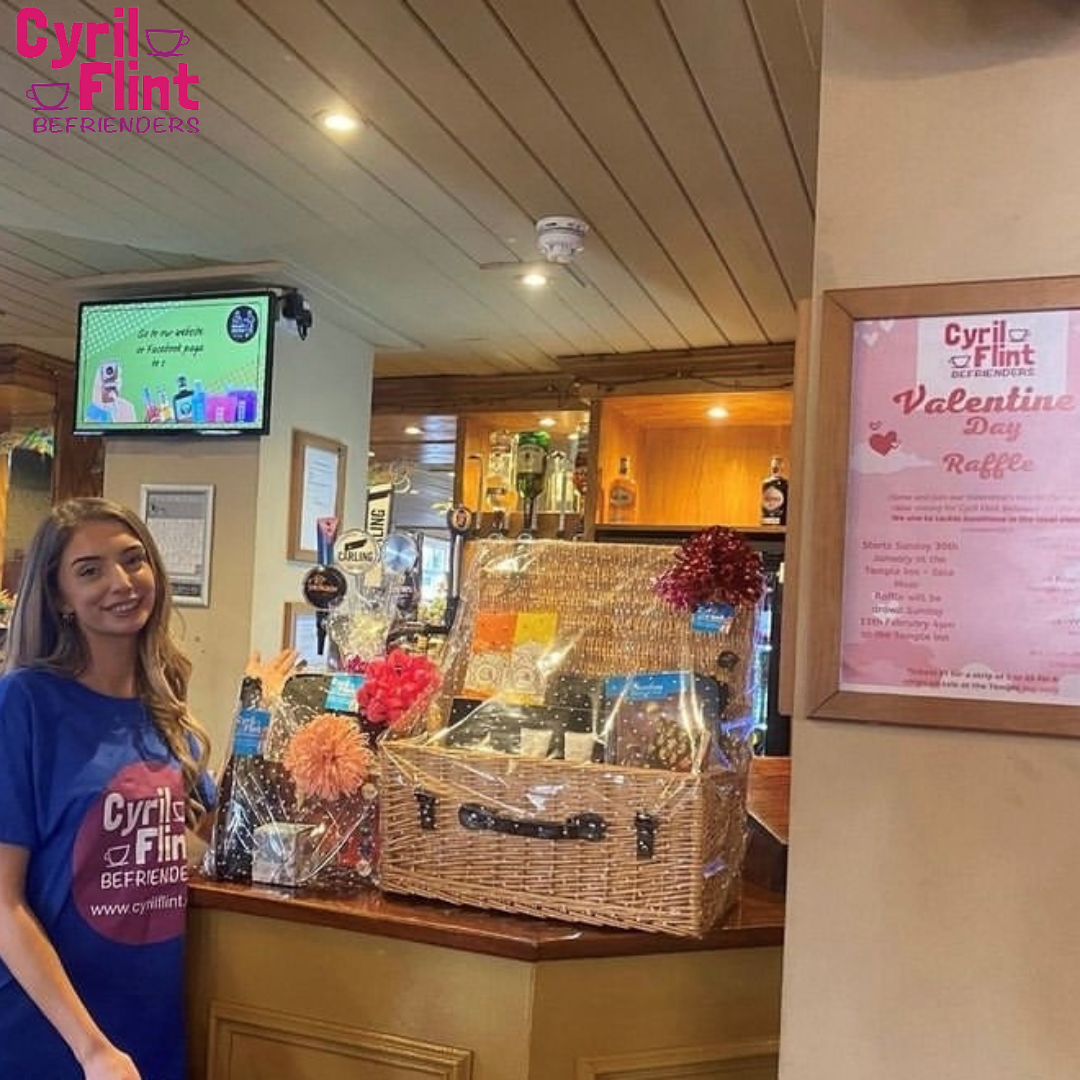 Fantastic amount of £185 raised by Antonia for the Valentine's Day raffle, held at the Temple Inn. With thanks for the donated gifts from Thortons, COHO ALTO, Boots and many more.