Refer a friend or family member
You are here : Home/ Request a Befriender / Refer a friend or family member

REFERRING A FAMILY MEMBER OR FRIEND TO OUR SERVICE
We actively encourage your involvement in the befriending process. You have the option to be present at the first stage assessment visit and introductory meeting if you wish, and if the person you have referred agrees to this. If you are listed as next of kin on the assessment form we can happily share information with you throughout the process. Likewise if there is any information you want to share with us, or you want to get in touch with us for any reason throughout the process please feel free to do so.
We are keen to ensure that the person referred has chosen to get involved in befriending to both avoid unnecessary contact with people and to ensure they don't feel like they are being pushed towards support they do not want. Gaining appropriate referrals can avoid unnecessary work for the Charity and rejection for the befriendee, and increase the chances of befriending working. Please refer to our what befrienders don't do to make sure we are the right service for you.
Please check our page on what our Volunteers don't do before completing the form below.
Please note: We operate in Trafford, Didsbury and Chorlton.  Please only complete a referral for someone if they live in one of these geographical areas.
PLEASE COMPLETE THE FORM IF YOU WOULD LIKE TO REFER SOMEONE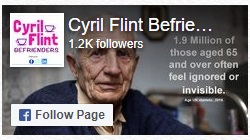 Befriending
Community
Donations
Events
Fundraising
Health
Manchester
Supported Volunteering
Uncategorised
Volunteering
Wellbeing